If you want to read this article in Finnish, look for the article "Case Maria01: Kasvuyrityksen johtoryhmän ja johtamisen kehittäminen"
Maria 01 is the leading startup campus in the Nordic region, providing a thriving environment and community for ambitious technology startups, venture capitalists, and large technology community companies.
Maria 01's vision is to be the most influential startup campus in Europe. The goal is to provide every startup in Finland with a place to dream, experiment with new ideas, sometimes fail, but ultimately restart and find their path to growth and success.
The success story of Maria 01, which began in 2016, is reflected in the following impressive figures for the company's existence:
Cumulative revenue of nearly 750 million euros for growth companies
Over 700 million euros in raised venture capital
Approximately 7,000 new jobs created
320 million euros in wages paid out by companies
Starting with a startup mentality Ville Simola, CEO of Maria 01, took on his role a few years ago. Maria 01 had started in line with its community spirit, in a startup-like fashion. The company culture, management system, and organization were still evolving when Ville took the helm.
As the company grew and new employees joined, there was a need to create a common culture and way of working. In the summer of 2022, the collaboration with Lifted began with a cultural workshop led by our coach Anne Nahkala. Lifted was chosen as a partner due to our understanding of growth companies, among other factors.
Natural progress from organization culture to leadership development
The culture day was a success and ignited enthusiasm to continue developing leadership.
The "Development as a Leader" program at Maria 01 was designed in three parts:
Development of personal leadership skills
Operating as a leadership team and one's own participation within the team
Strategic leadership skills and one's contribution to the development and innovation of Maria 01
The project utilized pre-surveys, personality assessments, workshops, and group coaching. The model of coaching leadership was chosen, which seemed suitable for a developing growth company like Maria 01.
Tailoring our development programs very precisely according to the needs of the organization is Lifted´s standard practice.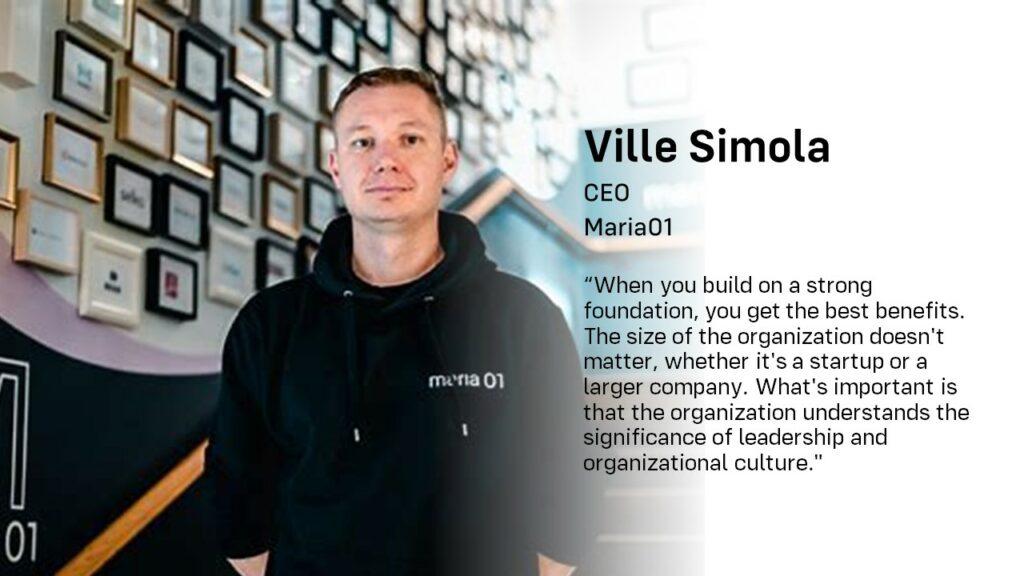 Active dialogue proved the need for coaching
The extended leadership team was the natural target group for coaching. The development of leadership at Maria 01 was initiated through self-awareness of the leadership team members.
"Through the WorkPlace Big Five Profile personality assessments, everyone learned to understand themselves and others better. This facilitated smoother collaboration within the extended leadership team," says Ville Simola.
Concrete development of the extended leadership team's work was achieved by clarifying the purpose and tasks of the team. "We generated genuinely useful dialogue," Ville describes the working method. "Everyone participated in the discussion. Active interaction showed that coaching was necessary," he continues.
Open discussion in a safe environment has continued well even after the coaching. Giving feedback, among other things, is easy, according to Ville Simola.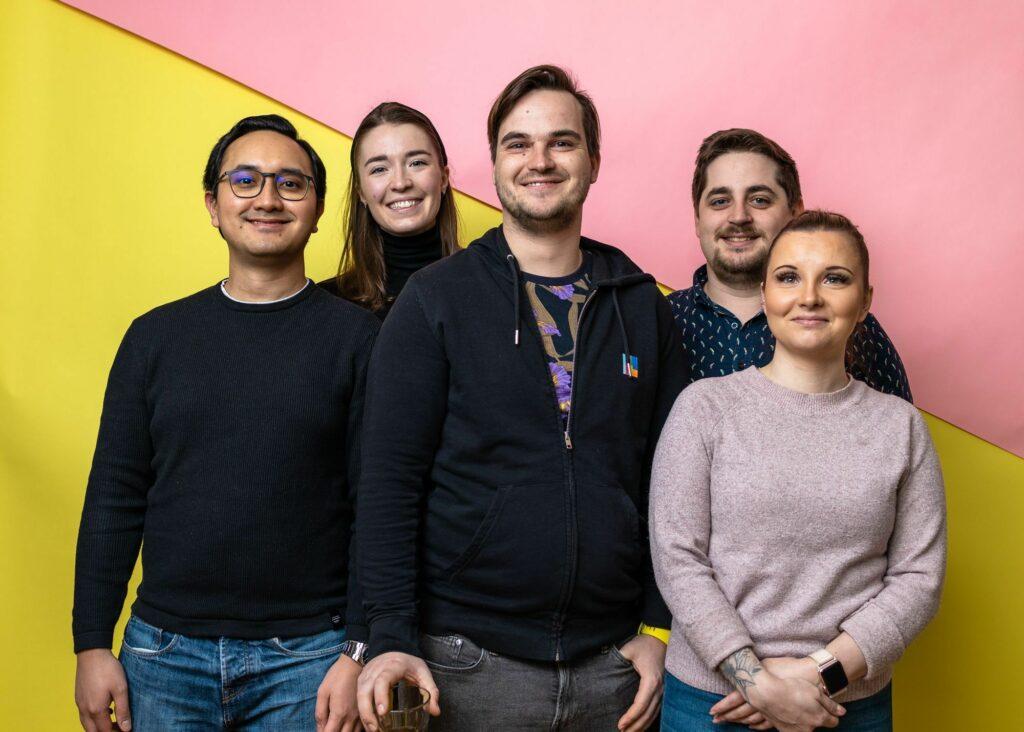 Continuous leadership development
The extended leadership team has begun to implement the six-point development list created during the coaching. Ville says that the development work is an ongoing process: "There is plenty to do for the whole year. A progress update will likely take place early next year. The results are already visible not only within the extended leadership team but also throughout the organization. Various shared forums, for example, have been implemented as planned and have served their purpose."
Ville Simola emphasizes the importance of coaching as an investment in the work community. "It's also important for the organization to know that there is a partner from whom we can get concrete expertise," Ville notes.
"The coaching leadership model was new to us. The exercises worked very well in the coaching. We have gained a lot of additional insights for practical leadership," Ville says. For example, one-to-one discussions at Maria 01 now involve asking more questions than providing ready answers.
Smooth co-operation and effective communication
Understanding the importance of culture and leadership is the foundation of development Ville appreciates that with Lifted, the need was jointly defined, and based on that, a coaching program tailored to Maria 01 was built. He also praises the smooth cooperation and effective communication during the project.
Ville recommends Lifted's coaching to all organizations that are open to change and want to develop.
"When you build on a solid foundation, you get the best benefit. The size of the organization doesn't matter much, whether it's a growth company or a larger corporation. What's important is that the organization understands the importance of leadership and organizational culture."
---
If you are currently thinking about developing leadership in your organization, contact us – we are very happy to spar with you!
Jukka Joutsiniemi
+358 44 271 1487
jukka(at)lifted.fi