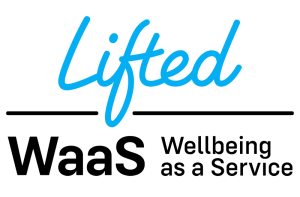 Your employees at their best, every day.
Improve employee wellbeing and productivity
By investing in the health and wellbeing of your employees, you improve their productivity and minimize the risk and costs of work disability.
Create the prerequisites for a thriving business
By developing the leadership, management and culture of your organization, you make sure that your work community is working towards a common goal.
Ensure that you have and attract the best talent
Employees who take care of their wellbeing are both more committed to and advocates of their employer. Investing in their health and wellbeing is, therefore, an investment in the employer branding and recruitment of the company.
Lifted WaaS – Wellbeing as a Service
Lifted WaaS is an innovative wellbeing service for the modern day organization that wants to ensure its employees are at their best, every day.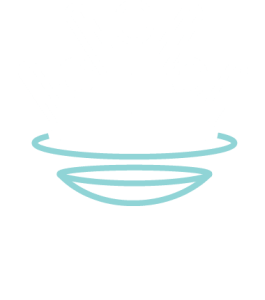 We have a holistic approach to health and wellbeing
At the end of the day, each individual is in charge of their health and wellbeing. However, to be at their best every day, they need the support of the organization.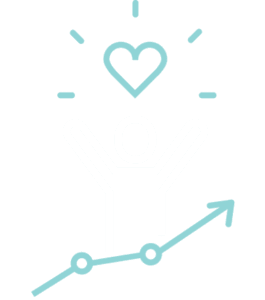 Improved self-management skills through individual coaching and personal support
Our solution enables each individual to focus on the areas of their health and wellbeing that are the most important to them. When they manage their resources better, results can be seen throughout the organization.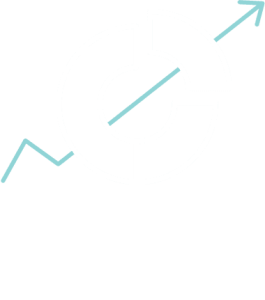 We develop leadership and management and create the prerequisites for a thriving business
Our wellbeing management training provides managers and supervisors with the tools for successful wellbeing management, the implications of which are visible throughout the organization.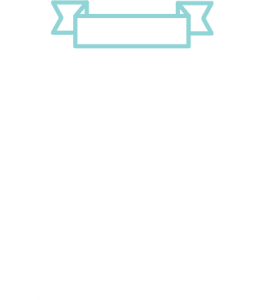 We provide HR and management with continuous support for developing workplace wellbeing
Change doesn't happen overnight. Thus, support needs to be on-going, too. We provide HR and management with continuous support, making sure that those who need the training the most get activated.
We have a holistic approach to workplace wellbeing
We approach workplace wellbeing holistically, from both the individual's and the organization's point of view. By developing the resources of the work community in cooperation with HR and management, we make wellbeing part of the organization's culture and competitiveness.
The organizational resources include culture, management & leadership, work community, work environment, and job design.
The individual resources include stress management & recovery, movement, mind, social wellbeing, nutrition, and work methods.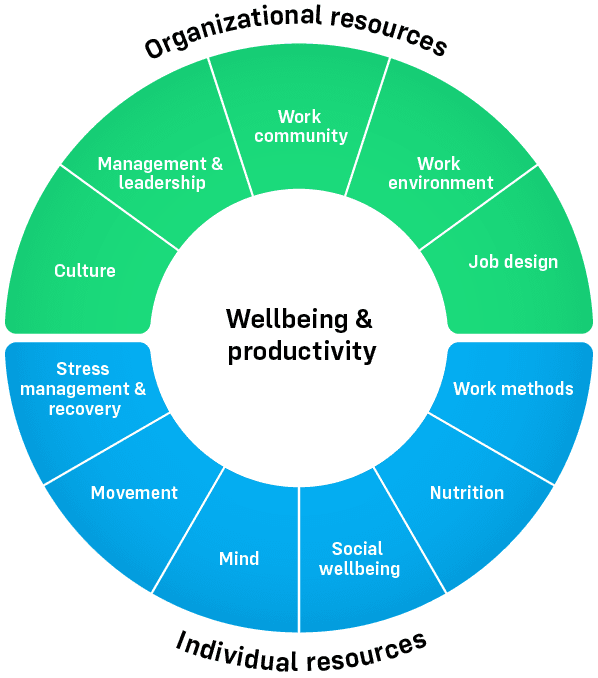 The three components
Lifted WaaS consists of three components: a Wellbeing Management Training designed to help managers take better care of themselves and others , a Self-Management Training offered to members of staff, and continuous support offered to HR.
1. Self-Management Training
We provide your staff with personalized support to improve their wellbeing, taking into account the different needs and starting points of individuals with healthier habits as a result.
2. Wellbeing Management Training
The training is designed to improve the understanding of wellbeing management of managers. We support the development of management skills by offering managers a hands-on toolbox for managers, thus improving the wellbeing and productivity of the members of staff.
3. HR & Management Support

The service must exempt HR's resources. We tie together your wellbeing efforts and business goals through a wellbeing program customized according to the needs of your organizaition. A continuous monitoring of results allows us to ensure that those who need the training the most actually use it.
Looking for lectures or workshops?
Our much-praised team of coaches offers lectures and workshops on a wide variety of wellbeing related topics. Lectures range from stress management and recovery to self-management and smarter work methods.
We've helped nearly 70 work communities and 25 000 people improve their wellbeing
Lifted's coaching programs are trusted by, among others, Fazer and Helvar.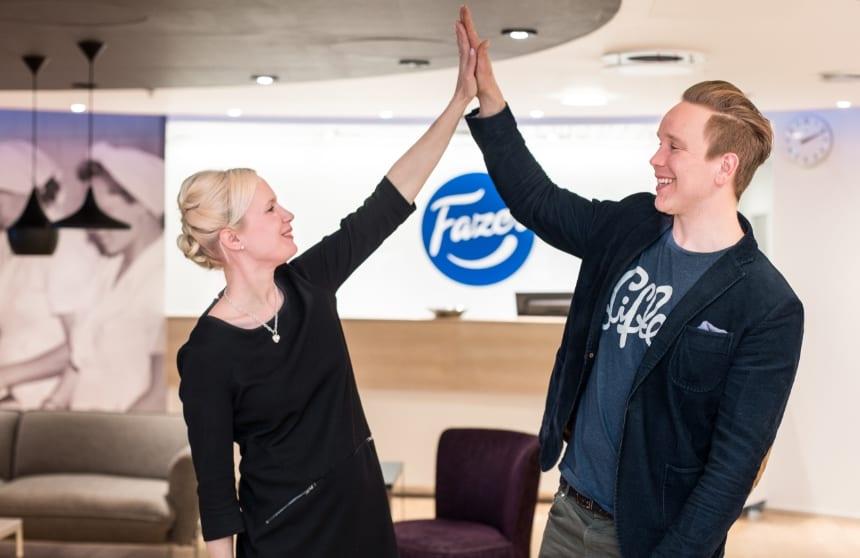 I was impressed by the way the Lifted team passionately approaches and considers the everyday realities and needs of different organizations in the development of their wellbeing training program.

Maria Fyrsten
Vice President HR,
Fazer Bakery Business Area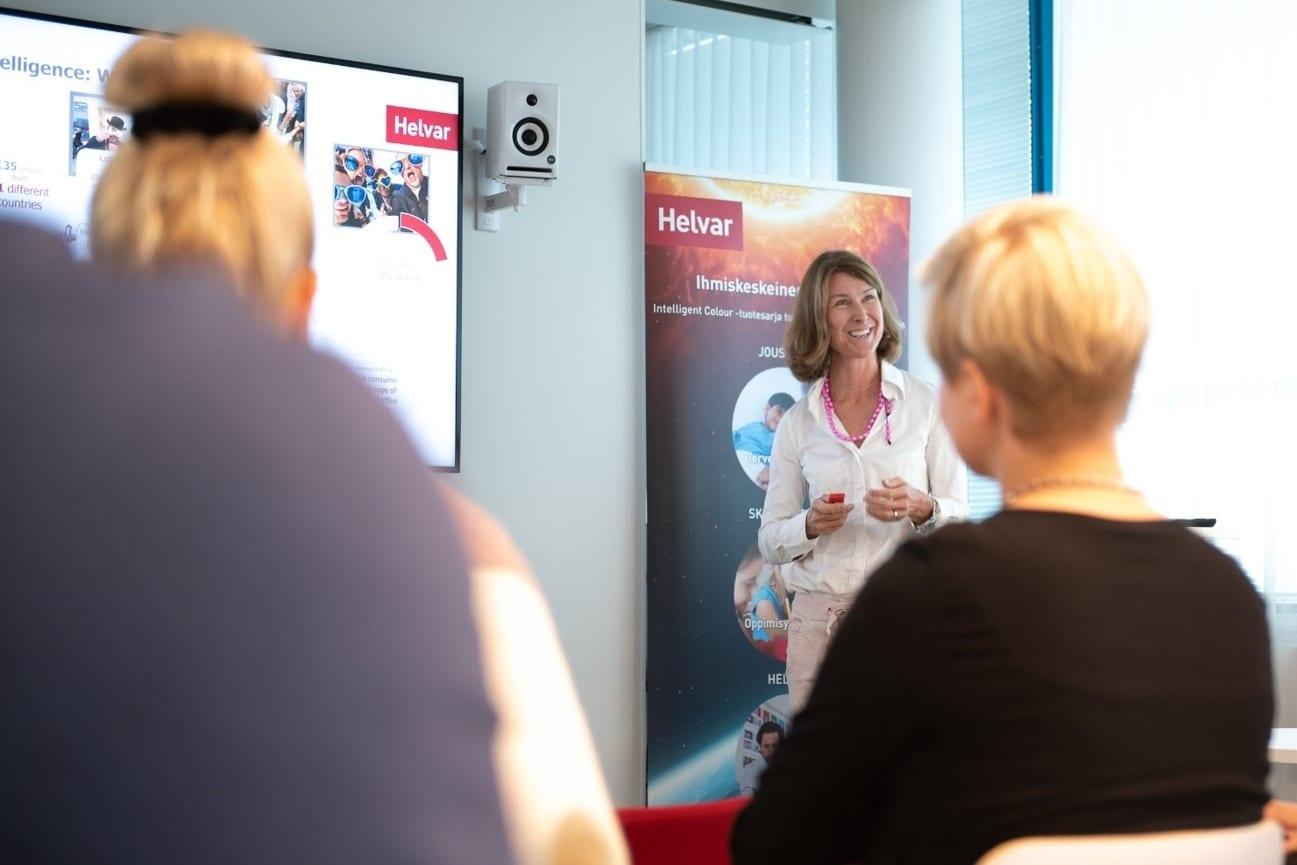 Together with the Helvar team, we crafted a 10-month wellbeing plan for the employees of the company in accordance with the wellbeing approach and needs of the company. In addition to the online coaching program, the training included three webinar talks i.a. on the topics of self-management and stress management.
Read the full story here.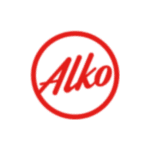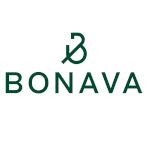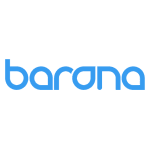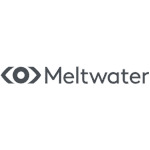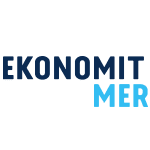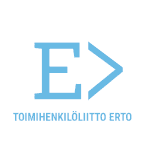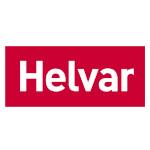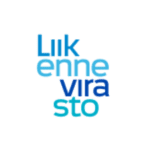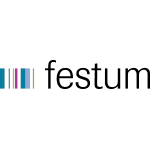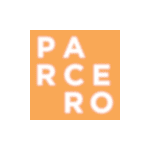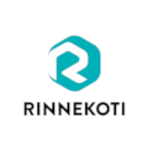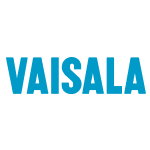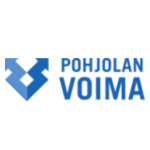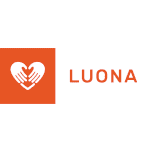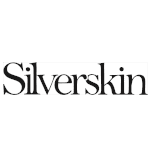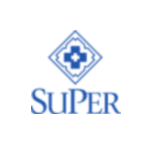 We believe that the wellbeing of the work community lies at the core of a successful organization. With our help, your work community is at its best, every day.


25 000+
coached individuals

25 000+
marked workouts across platforms

2 000+
minutes of coaching videos

1 000+
minutes of coaching audios

10 000+
monthly readers on our blog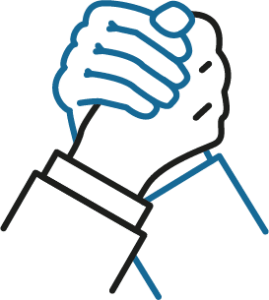 81 %
of participants reported permanent positive changes six months after the training period.
(ERTO)
1
more energetic working hour/day/employee
(Pohjolan Voima as measured by Laturi Corpotation Oy)
Book a free workshop with us!
Get in touch with us below, and we'll come over and map out your current situation regarding workplace wellbeing.